COMPANY
Create living spaces together - individual and secure
We create living spaces. With thought-out, smart and environmental –friendly waterproofing solutions.

Since its foundation in 1852, Büsscher & Hoffmann has pursued three goals:
Protection of the building structure from water
Increase the durability of buildings
Securing individual living space for people
During these 170 years, the originally simple waterproofing with bituminous roofing felts had been developed into high-quality waterproofing solutions made of modified bitumen and FPO/TPO
For flat roofs, green roof and pitched roofs. For constructions and bridges. For basement and cellar.
Improving people's quality of life by designing the living space for people individual and secure is the guiding principle of our daily actions.
LIVING SPACE
The living space is residential area, working space and leisure area equally, as well the cities we live in. Carefully and thoughtfully designed, buildings achieve a positive contribution to the well-being of their users. Green roofs in particular have an important effect to an improved climate and living space in our cities.
Reducing the impact of land use by optimized utilization of roof areas as additional recreational space and green areas. Biodiverse green roofs create habitats for flora and fauna, reduce noise and pollutants, and act as natural air conditioners due to their ability to store water.
TOGETHER
Our close relationship to customer can also be expressed in figures: More than 60 specialists in domestic and export markets are employed in sales and technical support. They actively support in all questions of planning, application and the interaction with other branches every day.
16 warehouses in Europe and our own truck fleet for Austria ensure that our products are in the right place at the right time. We deliver quick, reliable and with a high degree of flexibility "directly on the roof".
DESIGN
In cooperation with our customers, we develop the best possible waterproofing solution tailored to the individual requirements and the architecture. The building and the application are considered as a holistic system.
We ensure a smooth interplay and match of single products, structural components and branches. From planning to the realization and beyond.
INDIVIDUAL
Life has many strings and the wishes, expectations and requirements for a building are correspondingly diverse. Whether angular, round or offbeat - with our Know-how in planning and execution, we always find a solution so that our customers' wishes come true.
SECURE
Buildings and structures are permanently exposed to wind and weather, are used intensively and are adapted repeatedly during the lifetime. The waterproofing is in particular important; therefore we pay also big attention to the small details.
Our product design ensures safe and efficient work, the quality of our products ensures a log life duration, an integral planning offers opportunities for later adaptations like photovoltaic modules, urban gardening or similar.
TRADITION & INNOVATION
Some may say 170 years of the past.
We say 170 years of experience for the future.
So that we are always one-step ahead with you every day. In planning, in application at the construction site and in the further development of our products for your construction.
Nowadays Büsscher & Hoffmann is part of the Kwizda group of companies. We operate two production sites. In Enns, Upper Austria, we produce bituminous waterproofing membranes and in Meckesheim, Germany, we produce FPO/TPO waterproofing membranes under the brand name Polyfin®.
2020
FPO-waterproofing membranes compete the product portfolio
Büsscher & Hoffmann acquires 60 % of the shares in POLYFIN AGG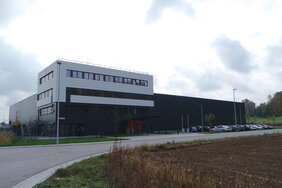 2020
100 years anniversary of the factory in Enns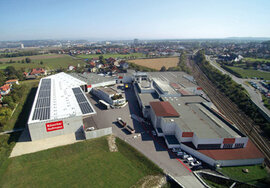 2019
Patent and market launch of e-plax®
The first DetectionWaterproofing Membrane
Waterproofing and sealing test are merged in one product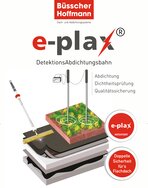 2018
Büsscher & Hoffmann d.o.o. was established
in Belgrade as sales subsidiary for Serbia
2017
Büsscher & Hoffmann s.r.l. was established
in Bucharest as sales subsidiary for Romania
2014
Relax-Protect-System was penteted
for SBS modified self-adhesive bituminous membranes
2014
Schiefer-Protect-surface was patented
for bituminous vapour barriers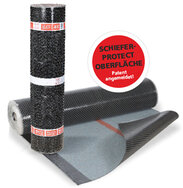 2011
Büsscher & Hoffmann Kft. Was established
in Budapest as sales subsidiary for Hungary
2011
Start up
of the second production line at the factory inEnns
2008
Büsscher & Hoffmann Sp. z o.o. was established
in Warsaw as sales subsidiary for Poland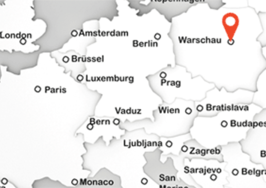 2005
Büsscher & Hoffmann d.o.o. was established
in Zagreb as sales subsidiary for Croatia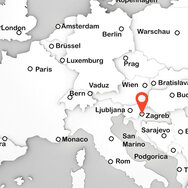 2004
Investment in a new bitumen preparation plant
and modernization of the factory in Enns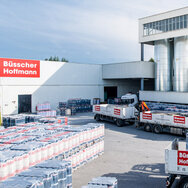 2002
Anniversary production
500 millionen square meter roof and waterproofing membranes at the factory in Enns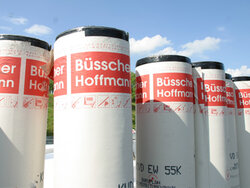 1998
Patenting of
the first vapour permeable modified bituminous membrane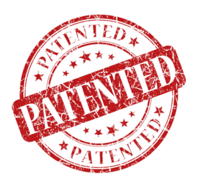 1995
Implementation of ISO 9001
as first Austrian producer of roof- and waterproofing membranes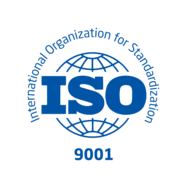 1994
Büsscher & Hoffmann s.r.o. was established
in Brno as sales subsidiary for Czech Republic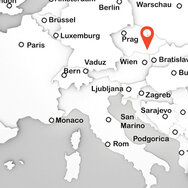 1975
Büsscher & Hoffmann started as one of the first Austrian companies
with the development and production of modified waterproofing membranes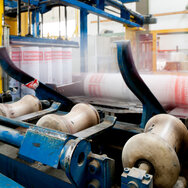 1959
The company F. Joh. Kwizda,
Chemical Factory, Vienna, acquired Büsscher & Hoffmann

1920
Opening of the factory in Enns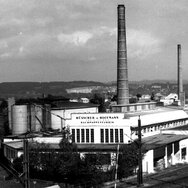 1867-1926
Set up of factories in
Halle/S., Mainz, Regenstauf, Strasbourg (Alsace), Teplice (Bohemia) and Enns (1920).

Establishment of branches in
Berlin, Munich, Metz (Lorraine), Königsberg (Prussia), Gdansk (Pommerania) and Vienna (1926).